Life is on pause right now, but your loved one's healthcare needs are not. Get them the care they need from the safety of home.
If you are feeling ill or have a minor injury but do not feel comfortable visiting your doctor's office, consider a convenient alternative: a Video Visit!
Video Visits are available from most providers and offer a safe and convenient alternative to a traditional office visit.
Don't have the equipment or technical 'know-how' to connect?
No worries! Navita Health Advocates is now accompanying clients to Video Visits. We bring the equipment to you (all technology is fully sanitized), set up the video call, and remain with you during your time with your doctor. We make sure all your concerns are addressed and everything runs smoothly from start to finish.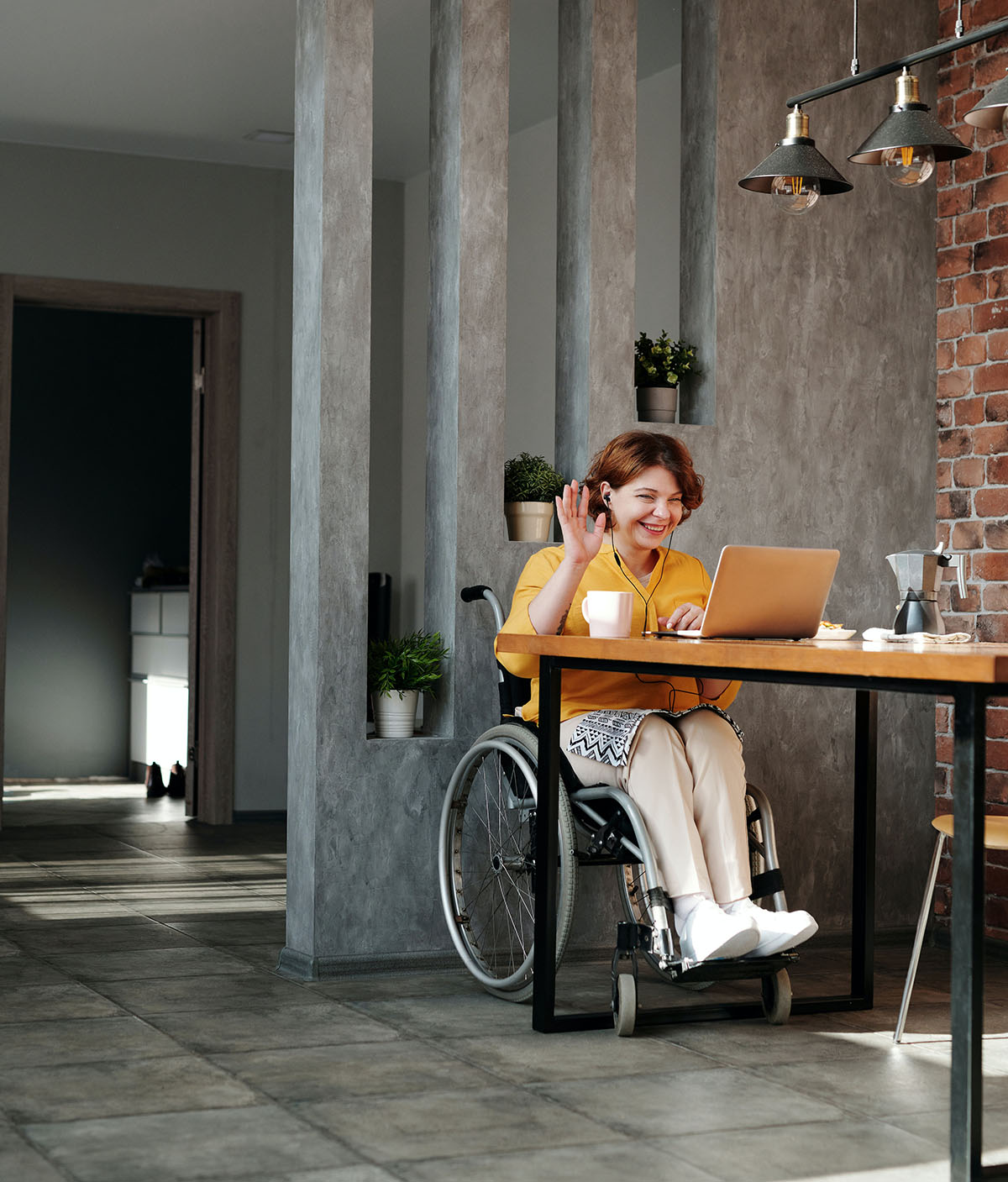 Common conditions appropriate for a Video Visit Include:
R

Cough, cold or flu

R

Ear pain

R

Muscle and bone pain

R

Nausea, vomiting or diarrhea

R

Pinkeye

R

Seasonal allergies
R

Sore throat

R

Urinary problems

R

Animal Bites

R

Cold sores

R

Insect bites

R

Rashes
R

Lower back pain

R

Neck pain

R

Sprains

R

Poison Ivy
We provide a comprehensive set of services, including visit preparation and follow-up.
Call 484-548-0201 Today to Schedule Your Video Visit!
Before the Appointment
30-45 minute phone call with Client to:

Gather information necessary to set up online video account with provider
Review questions, concerns, goals for appointment.

Prepare a list of questions to be asked during the appointment
Obtain HIPAA consents as appropriate
Create an online account for Client and schedule video appointment
Arrive at the Client's home 15-20 minutes before the appointment:

Review and confirm questions and concerns
Initiate Smart Technology Application for video call
During video appointment
Talk with doctor and Client to review questions and concerns
Facilitate communication between doctor and Client to clarify Plan of Care
Schedule next follow up appointment
Follow-up After Appointment
Schedule follow up tests as appropriate
Follow through on new or changed medications:

Script to pharmacy
Pharmacy to home
Client educations on dosing, the reason for taking, side effects, adverse reactions requiring medical attention
Review Plan of Care
Review the Plan of Care as it relates determined during the appointment with Client and family.
Call 484-548-0201 Today to Schedule Your Video Visit!
CDC Recommendations for Video Visits
CDC Recommendations for Video Visits
Providers Offering Video Visits
Call 484-548-0201 Today to Schedule Your Video Visit!
What People Are Saying About Navita Health Advocates
"Navita Health Advocates helped me maintain peace of mind during a very overwhelming experience. With Cathy from Navita by my side the next time I was hospitalized, I felt much more taken care of."
Marie K.
"Catherine has been truly wonderful and so professional and kind regarding all my medical needs. Extremely responsive when answering questions and concerns and staying abreast to any changes or updates as they would occur. Without hesitation, I would recommend Catherine to be a healthcare advocate for any other family member or friend."
Jonathan K.
"Cathy Abreu and Navita Health Advocates are a godsend during my husband's struggle with early-onset Alzheimer's and Type 1 Diabetes."
Jean Anne S.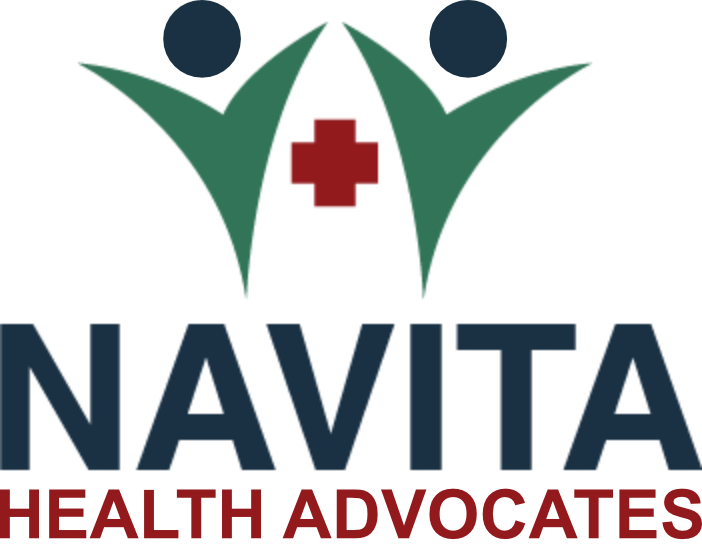 © 2016 - 2021 All Rights Reserved. Navita Health Advocates, LLC
1350 Uhler Road PMB 120, Easton, Pennsylvania 18040